It's been awhile. I'm now feeling much better, especially since I get to lounge on mommy's yoga mat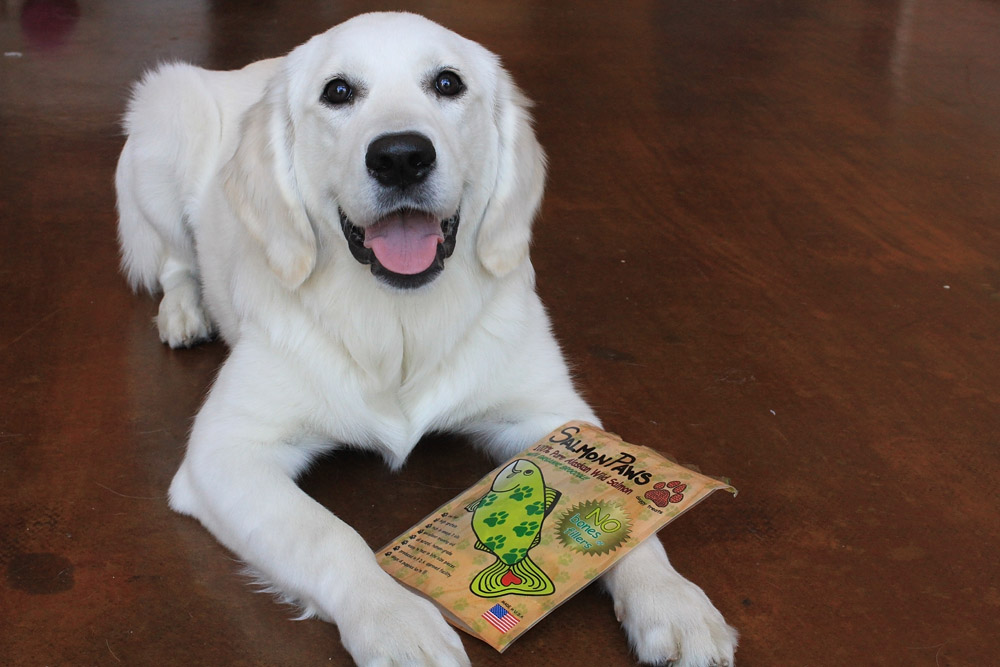 I love Salmon Paws. Can't go wrong with all natural wild salmon. Maybe I'm a tad spoiled.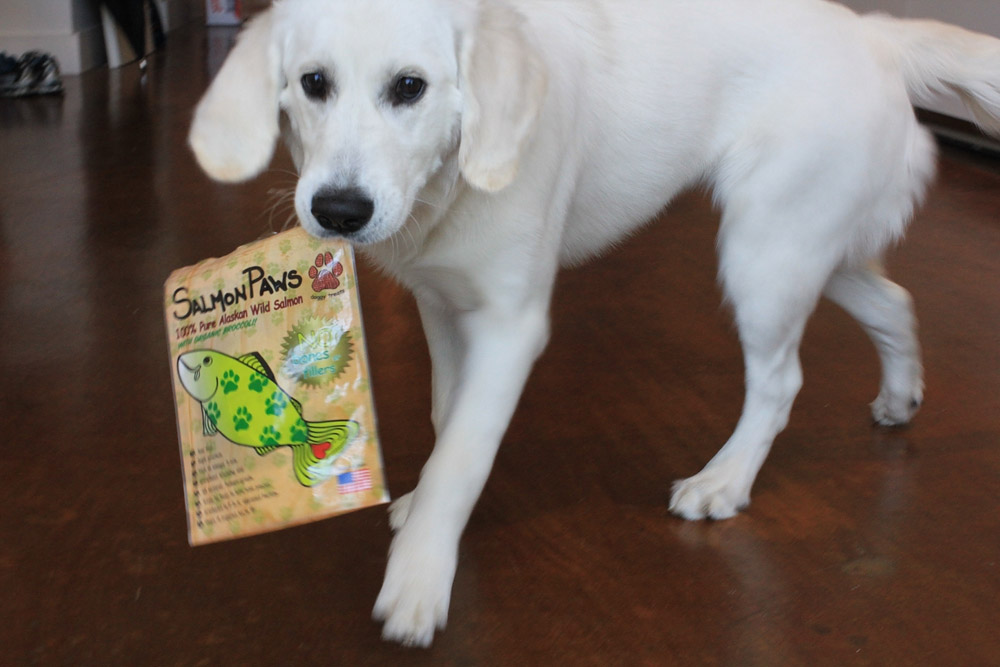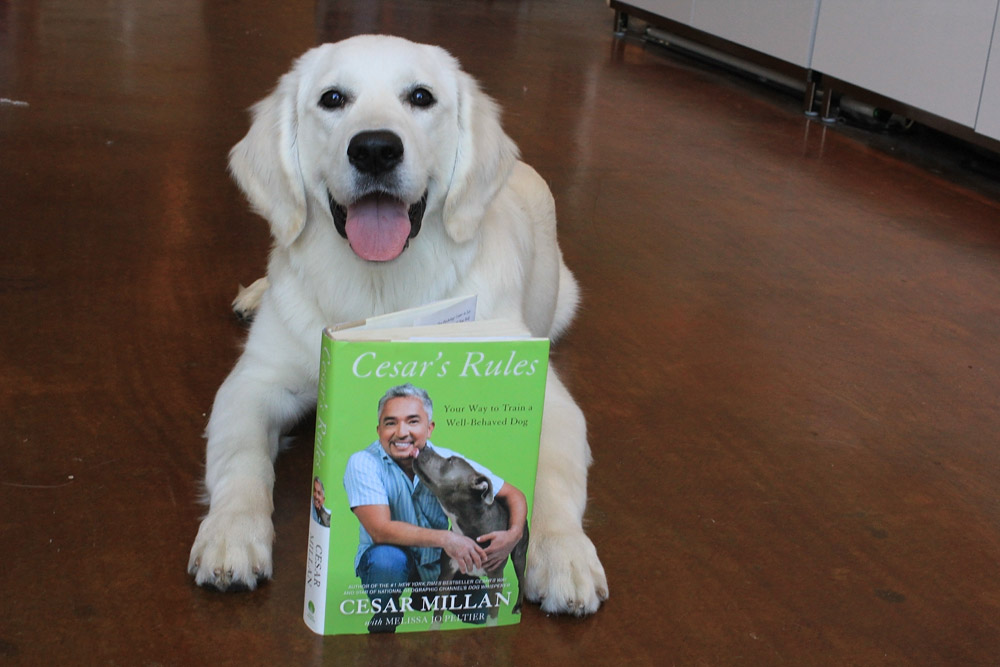 Cesar Millan and I go wayyyyyyyyyyyyy back! This is the first book I learned to read.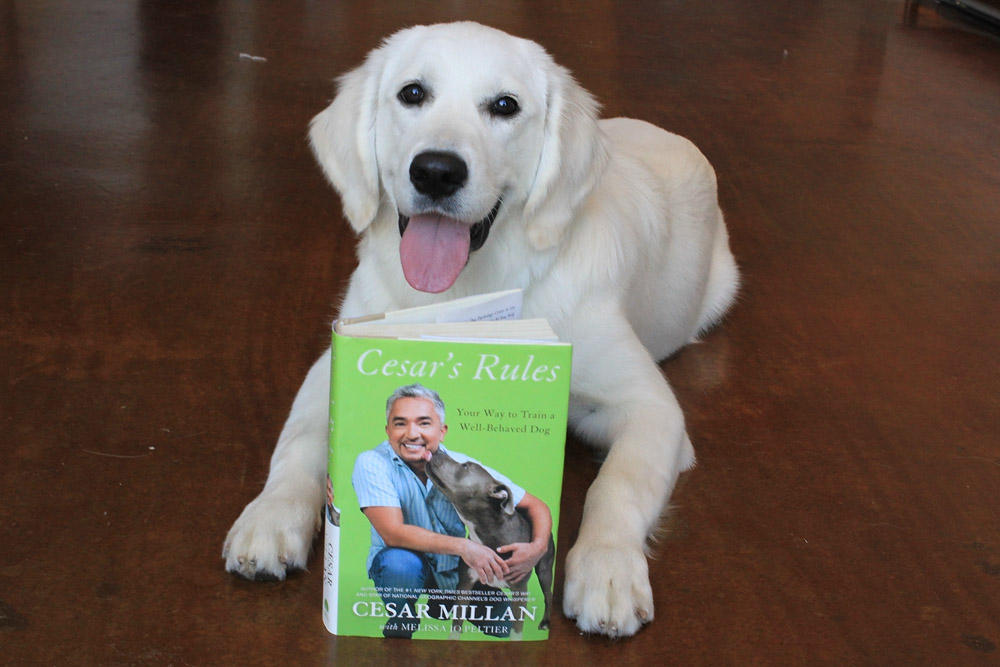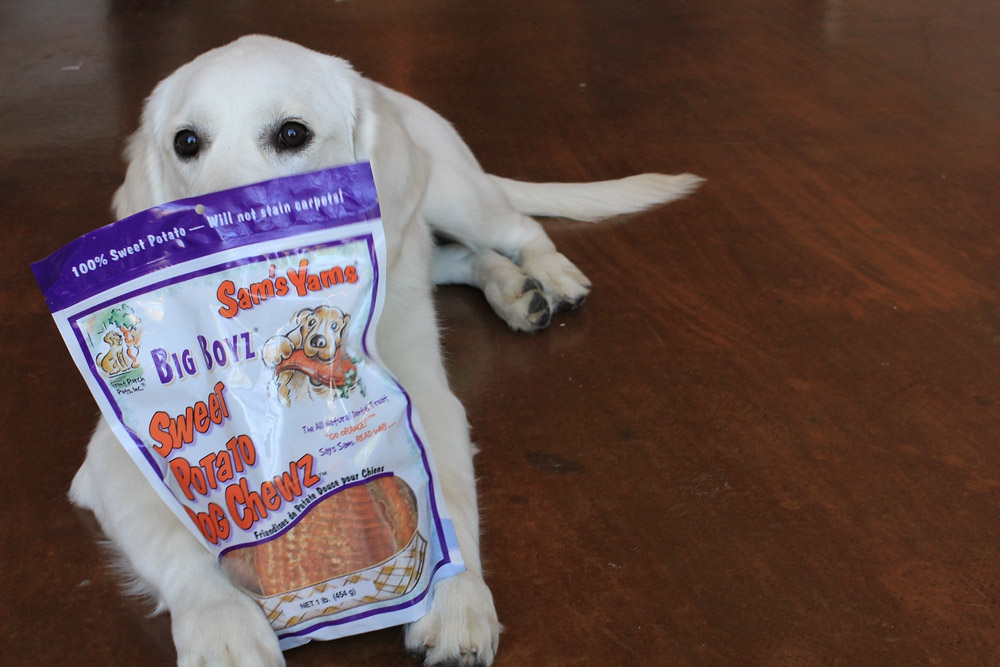 Oh Sam, when I was a baby these yams were great chew toys. Now I can't help but scarf them down!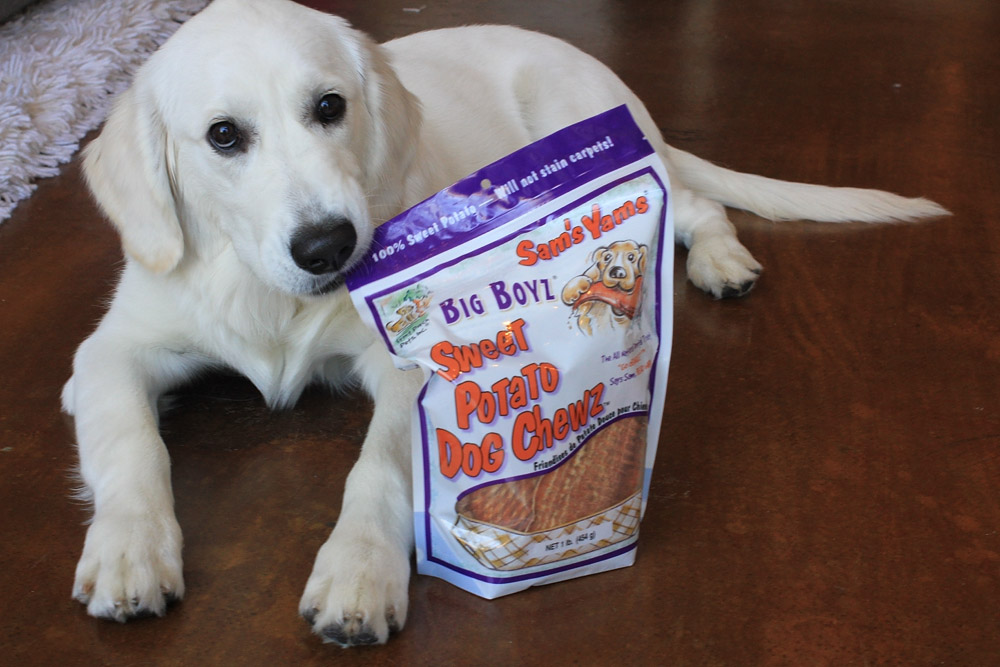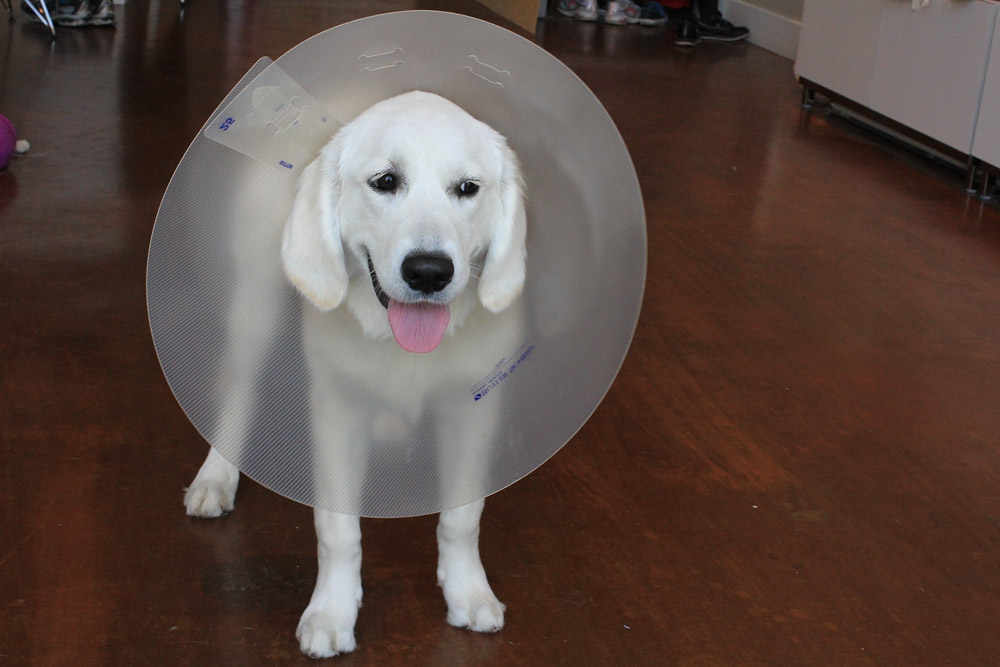 No longer a baby… the cone of shame :/